Monday's flashback to forward fashion is not an anomaly of NYFW shows, but more of an ode to the classic style from decades past. It's been said that in order to move forward, we must learn from the past. In fashion lingo, this means everything from bringing back '50s cocktail hour with appropriate cocktail dresses, or ripped-up grunge from the not-so-far 1990s.
3.1 Phillip Lim
served up a delicious collection inspired by '90s rap and all its poetry; Lim "manipulated and reassembled many pieces in a manner similar to the literary ?cut-up? technique used by Beat writers and Nineties-era lyricists." Flamingo pink suede overalls, thrashed and zipped jeans and jackets, and a T-shirt that hit close to home: "I
<3
NUEVA YORK." Homeboy's got skillz.
Karen Walker
delighted us with a quirky-cool collection of retro '50s ensembles with a futuristic, celestial twist. The models were topped with fantastically full bangs, some red-tinted goggles to add to our growing sunglasses collection (the
Number One
will always be our #1 though), and girly frothy sundresses in a sherbert palette graced the runway.
The
Alice + Olivia
presentation was like getting into a time capsule, and catapulting into 1950s candy land of bright, feminine, and dreamy gowns, printed attire, and...Magnum ice cream bars. Designer Stacey Bendet out-did herself with a lavish collection, sure to be highly coveted come springtime.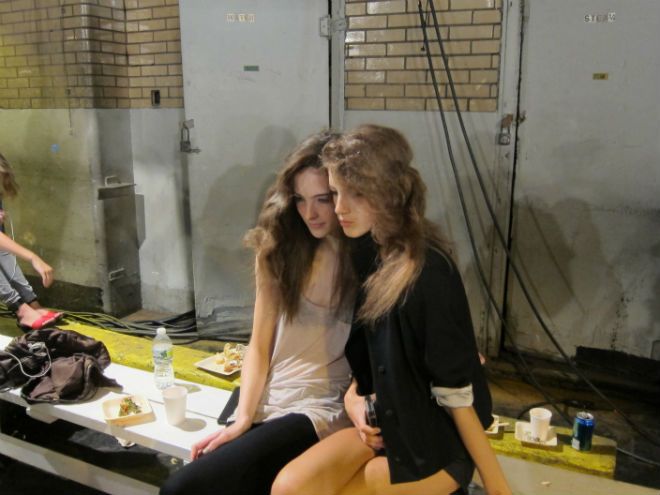 models backstage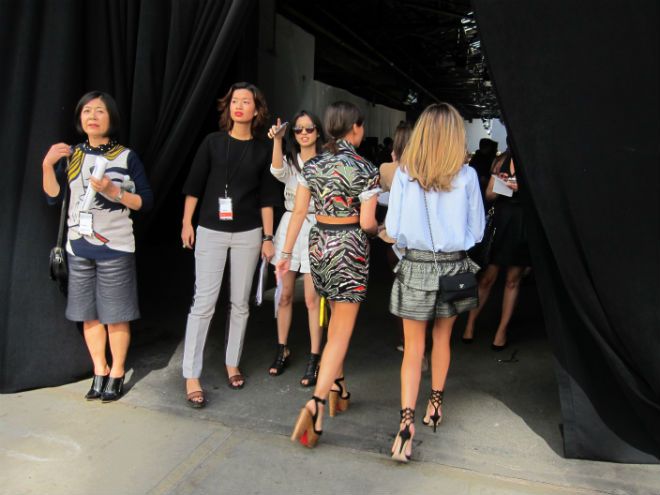 Miroslava Duma & Marina Larroude in the building
'50s American Dreamland @ Alice + Olivia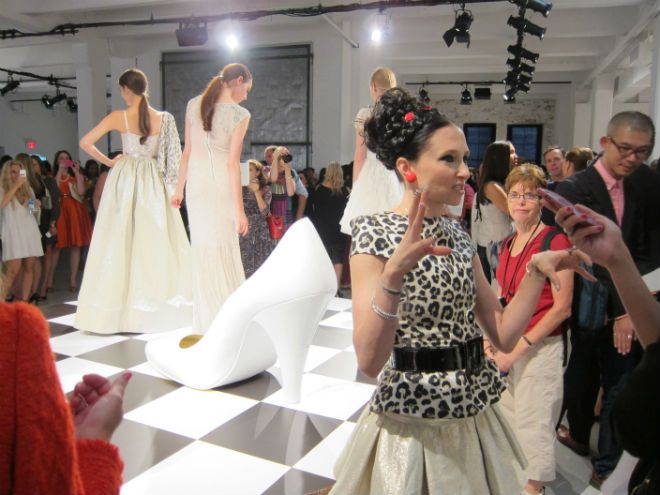 the gorgeous & talented Stacey Bendet
Kaylee DeFer making an appearance